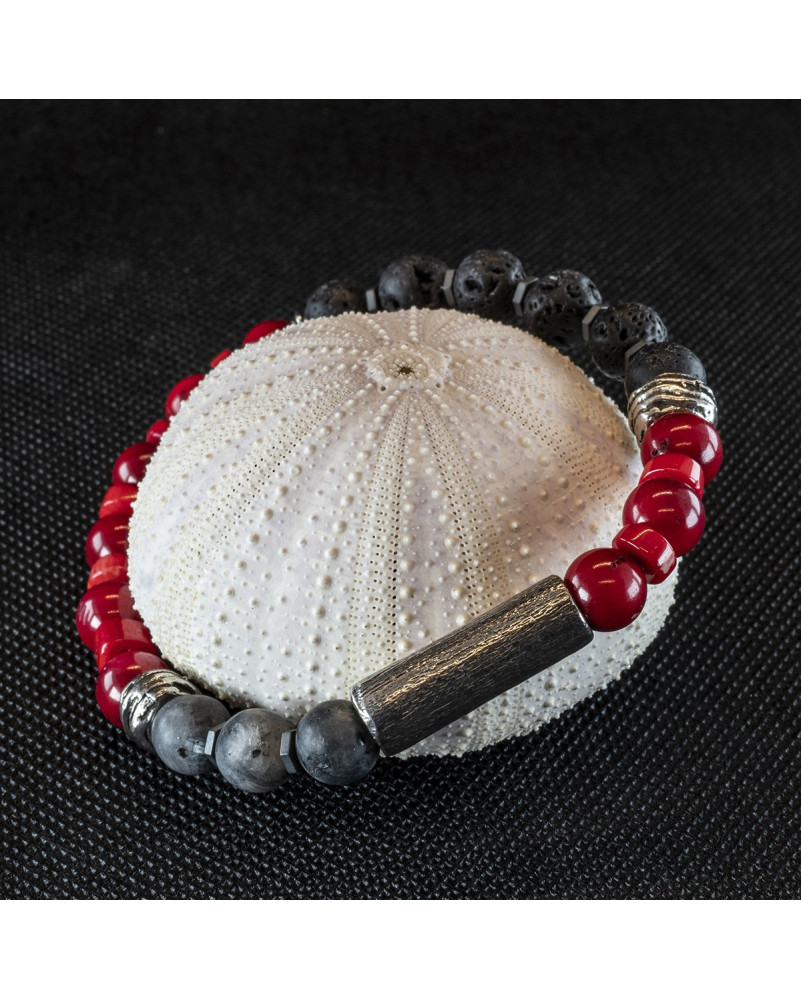  
MARVIN Bracelet
MARVIN is a lovely tri-colored bracelet for men.
With its character, it draws its inspiration from the lava that meets the ocean...
The Hematite natural stone provides strong energy and has great potential to anchor, protect, balance body and mind and help to be respected.
The Gorgon, on the other hand, will help you on the path to serenity.
Composition: Bamboo coral, Gorgone in washers, Matte Larvikite, Matte Hematite, Lava stone and antique silver finish metal. This bracelet is mounted on elastic.
Size: 19 cm - 8 mm Pearls
Presentation:
Each piece of jewelry is stamped with the Spade logo, gently wrapped in an organza bag and then placed in a white glossy bag
Made in France
Nickel-Free Guarantee