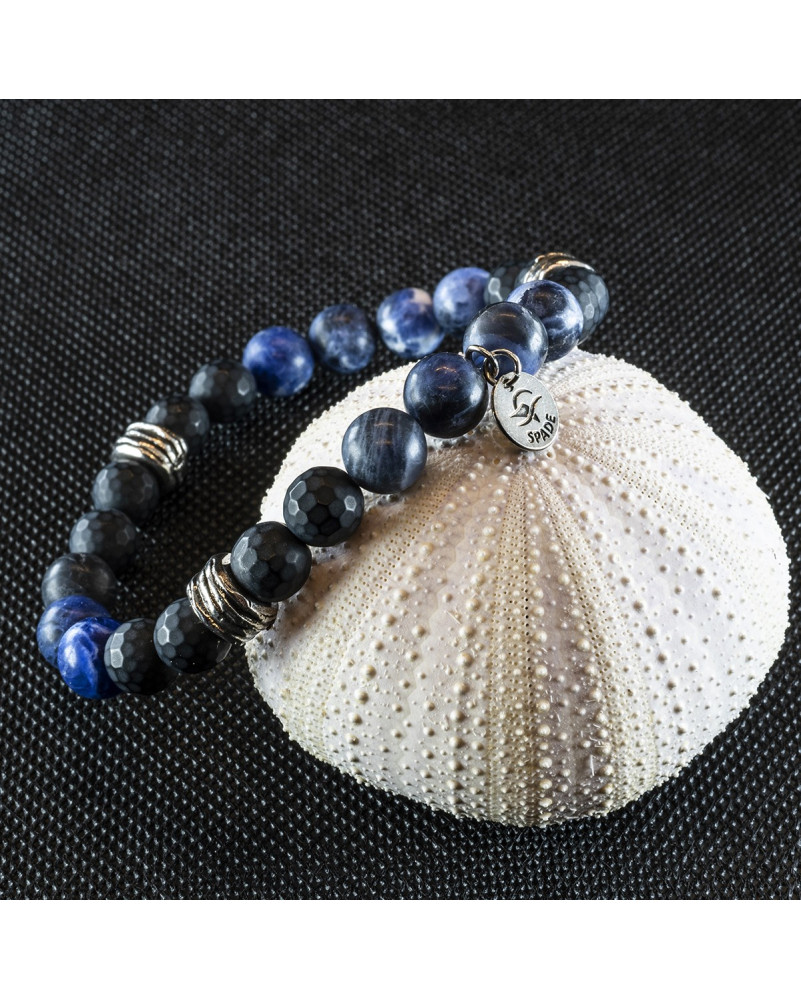  
MARIN Bracelet
The black blue bracelet is inspired by the depths of the oceans.
Composed of Sodalite from Afghanistan and Onyx from Africa, it is noble and sober. Sodalite has the great virtue of calming fears and favors understanding and Onyx gives confidence in the future and brings strength and robustness.
Don't hesitate to marry him to other bracelets, that's the big trend!
Composition: Afghan Sodalite, African Onyx and Ancient Silver Finishing Metal. It's mounted on elastic.
Size: 19 cm - 8 mm Pearls
Presentation:
Each piece of jewelry is stamped with the Spade logo, gently wrapped in an organza bag and then placed in a white glossy bag
Made in France
Nickel-Free Guarantee