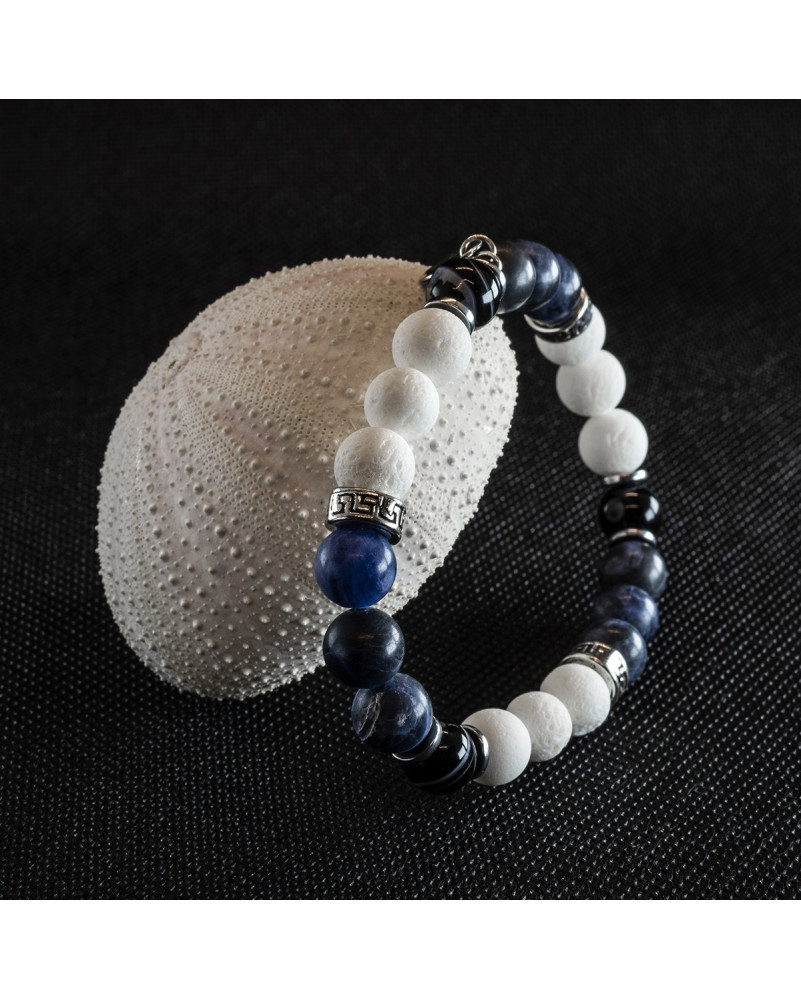  
MOANA Bracelet
MOANA is a two-color bracelet for men, inspired by the blue and white mariners of our sailors.
Composed of semi-precious stones, associate it with other bracelets for a trendy look.
The association of Sodalite, Gorgon and Hematics promotes self-confidence and removes bad thoughts.
For a better serenity, Moana will become your ideal companion...
Composition: Afghan Sodalite, white, African Agate of Botswana, Ancient silver and silver herb. Mounted on elastic.
Size: 19 cm - 8 mm Pearls